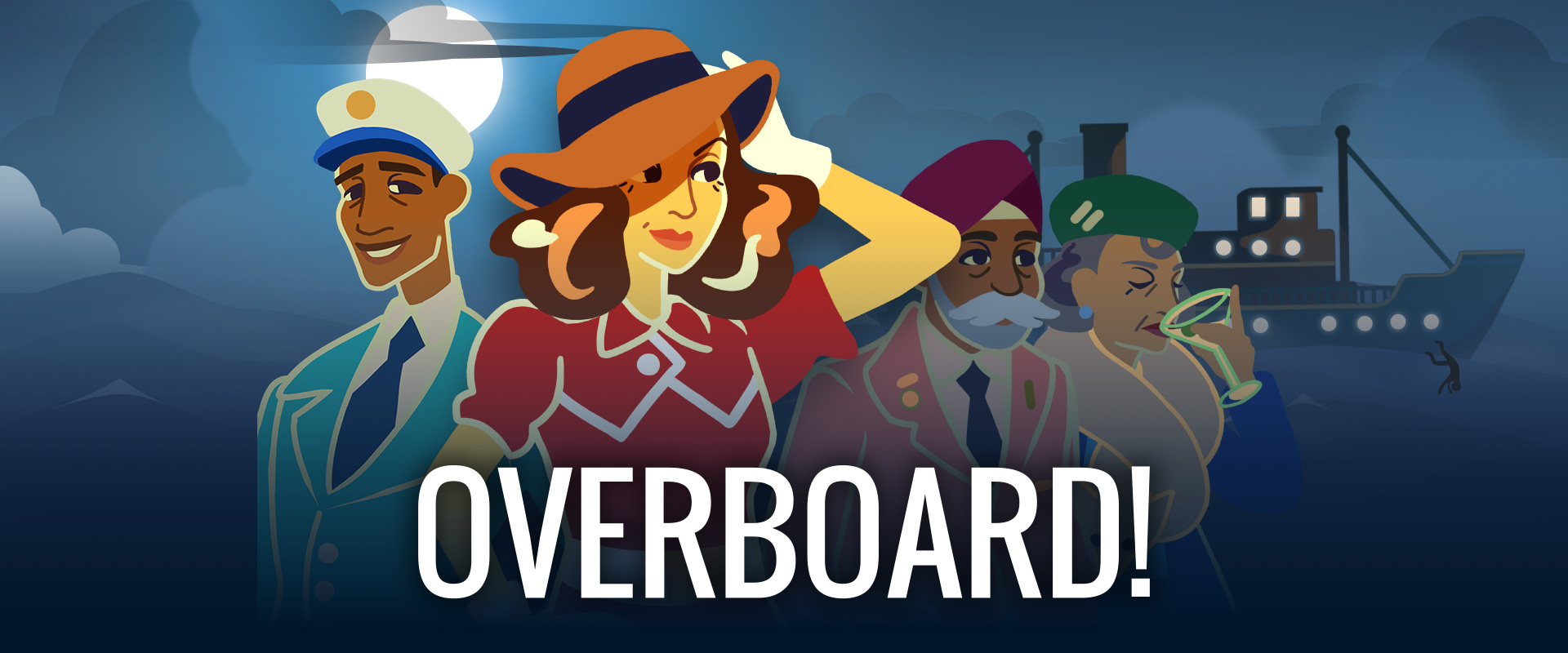 Overboard!
It's July 1935 and Veronica Villensey has just murdered her husband. Now it's up to you to get her out of it.
Made in three and a half months, and released to widespread acclaim, Overboard! is now our first ever release here on itch.
Enjoy getting away with murder!